My time left in my condo is almost over.   I'm a 54 year old single man, with my animal companion named Toby (an aging Corgi ).  I'm a bearded bear of a guy and  a graduate of The Florida State University, Class of '90.  I am on Long Term Disability from an auto accident in Upstate New York in 1991. I was driving home from Albany, NY to Bennington, VT where I lived when I fell asleep at the wheel.   My car hit the guard rails and flipped 3 or 4 times.  I was thrown from the vehicle I was driving, out of the rear window and landed head first on the highway. I have some cognitive issues since then, and my short term memory is horrible.  I've managed, and survived, most of the twists and turns that has come before me in Life, but this is one that was going a bit faster than I thought it was, and I find myself stuck.
I filed for bankruptcy in 2011 and moved out of my condo because I was sure the bank would take it, and I didn't want to get kicked out. I moved upstairs into a condo that had been owned by a friend who passed in Sept of 2010, after her family had renovated her condo. I was paying $600 a month rent at the time.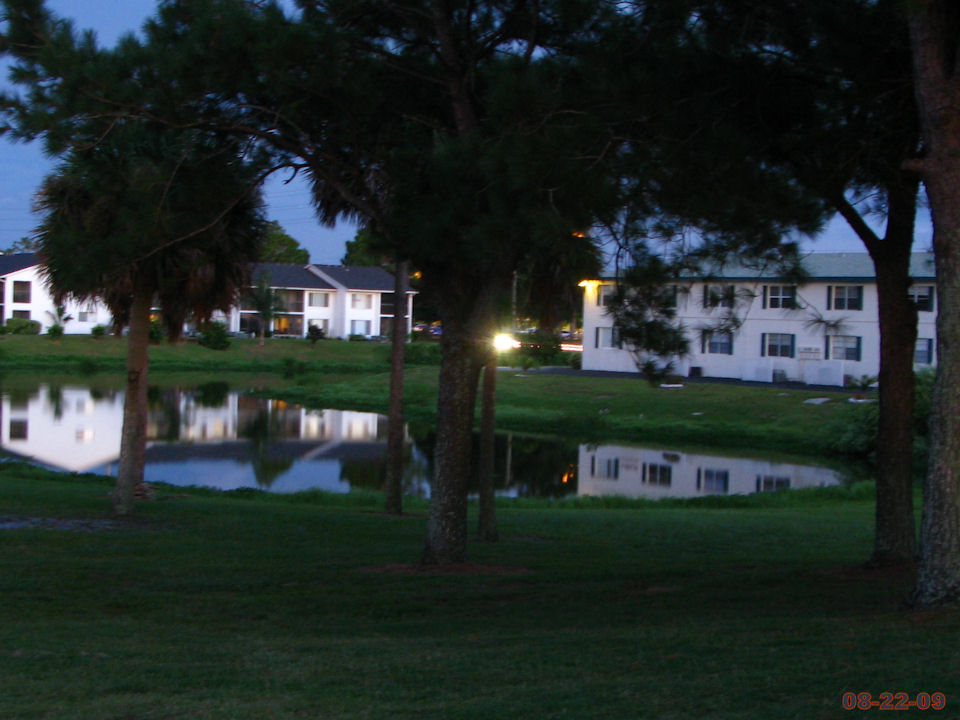 In Dec of 2014, the mortgage company that held my mortgage, sent me a letter stating my mortgage was forgiven and the condo was mine to do with as I wished. Well, I was in a contract/lease and couldn't leave that, and paying rent in that unit meant I couldn't pay the condo fees. I make app. $1300 a month on disability income.
I moved back into my condo in May of 2016, and once the Board of Directors found out the condo was in my name, they filed foreclosure on me to the tune of $26K in back dues and (mostly) in lawyers fees. The foreclosure hearing was Jan 25th, 2016 and the judge set the auction date for April 19th, giving me time to make payment arrangements with the condo association, pay in full, or save some money and move.

The City of Titusville just contacted me, and they are going to auction off my condo on March 23rd, 2017 for back taxes. I called City Hall and told them of the foreclosure hearing and auction, and they said it matters not. The condo will be auctioned off on March 23rd unless I pay the back taxes.

I always figured this would be the last place I'd live, but apparently not.  This is way too much money for me to try to save, raise, or otherwise get (though I'd love to stay in my little grass shack), so I'm hoping to try to raise enough funds to make a deposit on a new place and moving expenses. If I can't make this fee, my dog and I will be on the streets literally. Most apartments in my area require first, last, security, and pet deposits; if the rent is $600, then the deposits will be around $1800, plus the $250 pet deposit, and the cost of a moving vehicle and help with electric deposits and the like.
Now I'm finding that having money in the bank isn't all the issue here; many complexes here require a person to have a certain income (3 x the rent usually), and a few even dictate the credit score range they will accept. Being on disability, and having a disabled income, pretty much eliminates any of these apartments from my choosing.  It certainly isn't making things any easier for me in my search for a home.
So what was my original move out date of April 19th, has suddenly been shortened to March 23rd and there's only one paycheck in that time period and most of that will cover my bills for the month as it is.
I'm a nervous wreck having never been in this situation before, and fearing living on the streets.
I've owned my condo now for over 13 years and love where i live. It's convenient, close to everything I need since I don't own a car and walk or ride my bicycle.  I've also worked hard the past few years to improve my health and position only to have this load dumped on me.
I sincerely thank you for your time and help if you can. If you cannot, I understand, but please share if you could. Sincere Thanks.
Peace
Gary